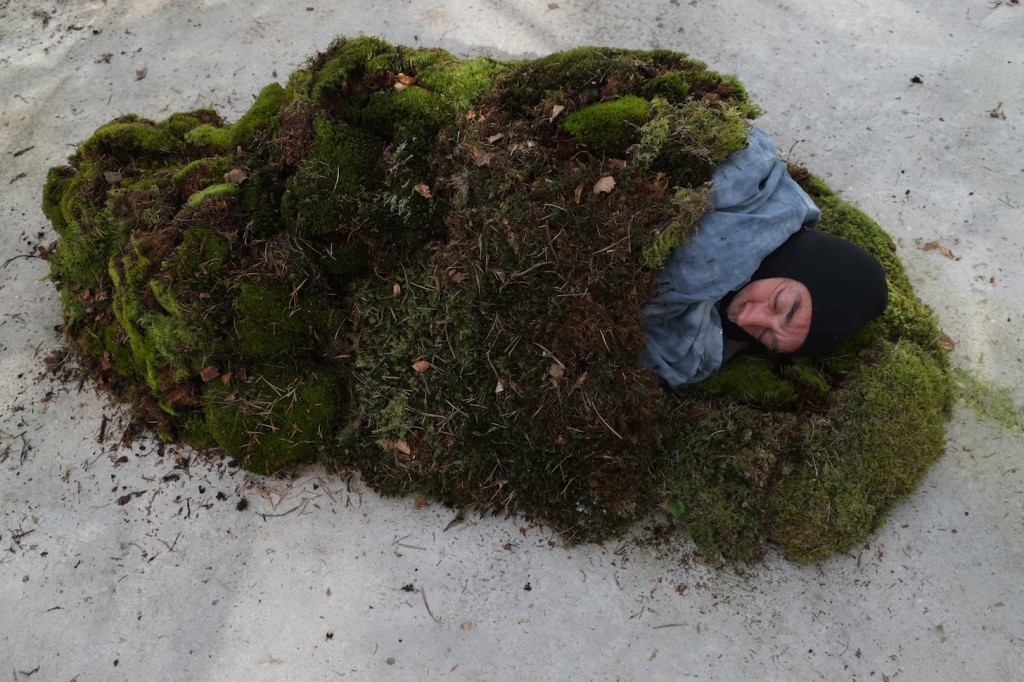 Place: made for NEARCH (contemporary archeology project ) in Gothenburg, Sweden. Material: Moss, stones, sand, costume and modell.  Category: Nature art Installation and Performed Nature Art Photography.
Watch LAYERS OF LIVING LAYERS OF TIME – a documentery video from the site  https://play.gu.se/media/t/0_bf22k5hc
Under a heavily trafficked concrete viaduct in the city's outskirts are piles of old newspapers on a concrete ledge. They are stacked on each other and have been used as pillows for night shelters. The newspapers on this site carry a testimony of contemporary life situations.No one really knows who they are, or have been, those who sleep here for the night. Many say they do not belong here! They are not even welcome in places like these.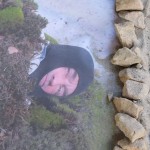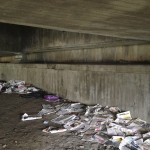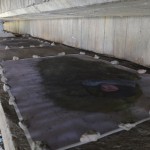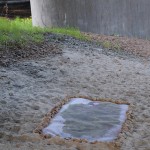 With sounds composed for this site only this installation headlight something of what NEARCH archeological project is striving for. To create moments and meetings where we can connect with timespans concerning heritage and cultural phenomena. This place was once a forest outside the city wall of old as a hiding place of outcasts, just as it is now. This viaduct is situated close to the old city of Gothenburg built more than 500 years ago. Now this place looks different with no forest around, but this place seem to host human outcasts in similar ways as a forest did  for 500 years ago.