Sustainable teaching and art in nature
For more than 10 years Marie Gayatri has been working with educational programs inspired by art in nature. She works for all ages and has been invited to different countries in the world to give lectures, often combined with workshops. Watch a video about her visionary work for education and art in nature: https://vimeo.com/79690887

In Sweden she educates teachers how to relate art in nature with sustainable teaching at school and in kinder gardens.
Recently she has started to invite artists from other countries to come to her family farm with a large property to make Art projects in nature. So far this has been a cooperation with art residency program in Mariannelund and VISIT 14 http://visit14.se If you are interested to make a project there, contact her for more information on conditions at marie.gayatri@telia.com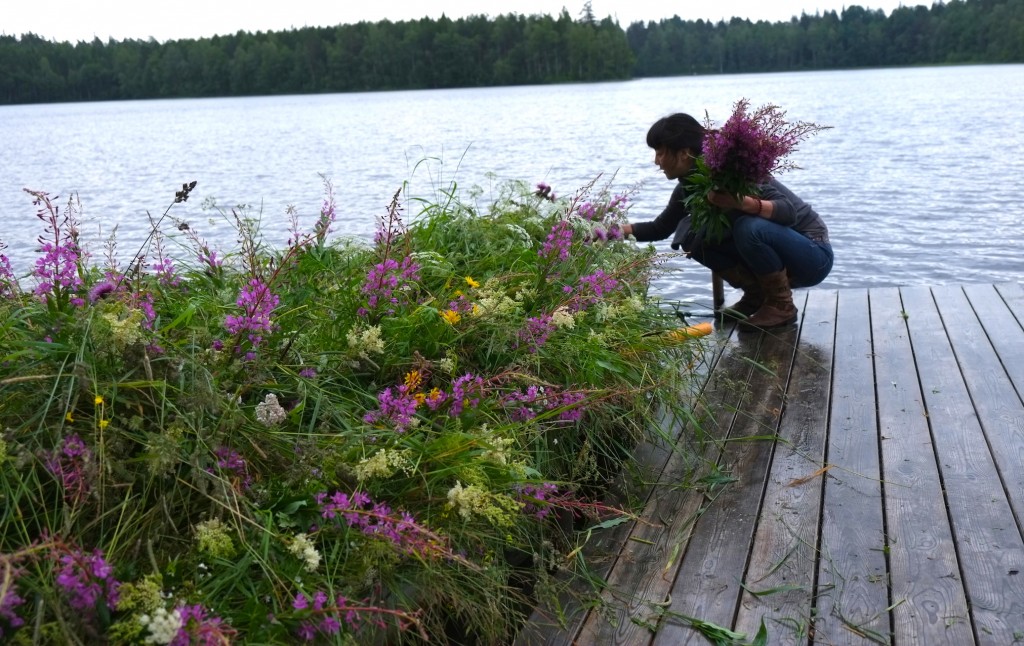 Performance by Liu Lifen Kunming China 2014.