Sustainable teaching
For more than 20 years Marie Gayatri used to work with educational programs inspired by art in nature. Watch a video about her visionary work for education and art in nature: https://vimeo.com/79690887
From 2019, Marie Gayatri (Ekedahl) lives on a property with plenty of land and water for making Art Out of Doors.
Marie Gayatri now invites people to com and spend time there and learn from her experiences as Land artist. But also to learn how to live from the land and preserve cultural heritage. 2023 Marie Gayatri invited volunteers from different pars of the world to her farm. The volunteering was made from the organization https://www.worldpackers.com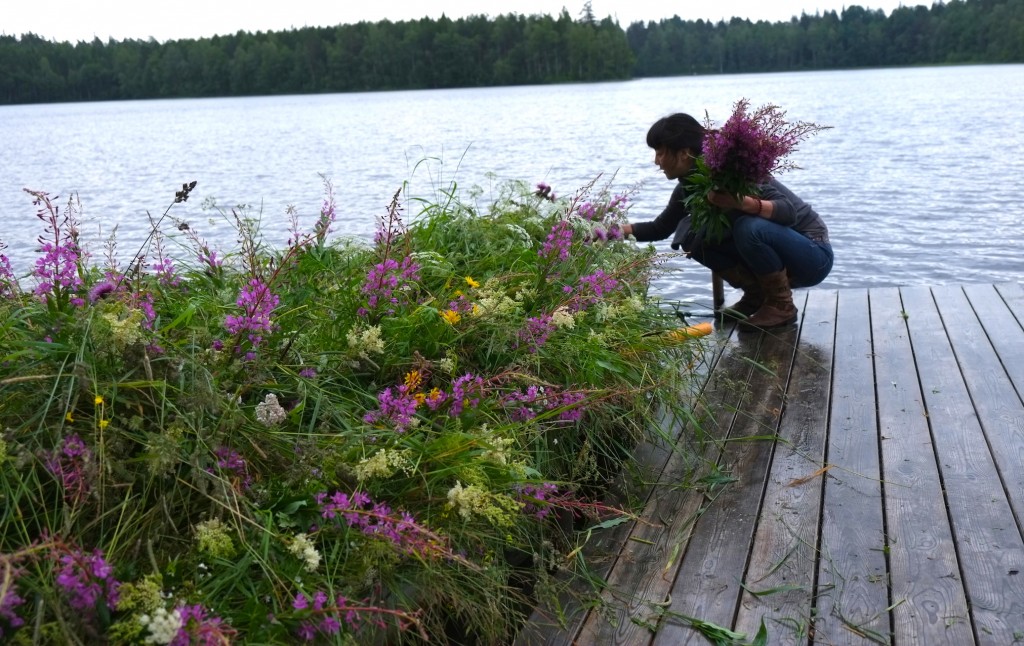 Performance by Liu Lifen Kunming China 2014.