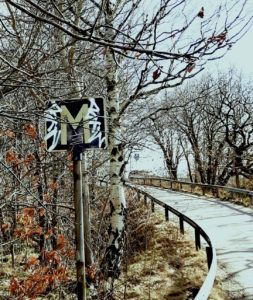 M as in Marie – were will the road take Marie Gayatri this year?!
In June and July Marie Gayatri is invited to ID Green Gallery Project in South Africa for an Art residency program. (https://www.facebook.com/GreenCampGalleryProject/?fref=ts)
Together with composer Mikael Bojén Marie Gayatri will create an audiovisual outdoor Installation at Kalv festival (http://kalvfestival.se) – festival for new contemporary art and music. Dates: 11-13th of August. This is a collaboration between 3 art projects in Västra Götalands regionen – KC-Väst, Kalvfestivalen and 7Härad project for outdoor audio installations.
In October and November Marie Gayatri is invited to Japan and Tsukuba art center(https://www.tsukuba-art-center.com ) on an art residens program.
Alongside Marie Gayatri continue to initiate the new project A SENCE OF CONTINUUM with an audiovisual art work on UNESCO World Heritage site Robben Island. In November we will make the first Healing Stories in Sweden. Have a look at this trailer!  The art work is a collaboration with World Jazz musician Frank Paco ( https://www.youtube.com/watch?v=L4jTAGYS1m0) from Cape Town South Africa. Collaborators in Gothenburg, Sweden is Gothenburg and Co goteborgco.se/en/.